© All Rights Reserved Pyramid Domestic installations 2013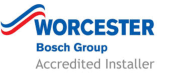 Heating - Plumbing - Gas Services
0151 334 2359 or 0775 902 5752



Welcome
If you are looking for a local Plumber in the Wirral area who can offer
a fast, efficient and professional service then look no further.
At Pyramid Domestic Installations, we have the knowledge and
experience to offer a comprehensive plumbing service giving you
complete peace of mind.
We offer excellent value for money and a high standard of
workmanship and can give you a free, no obligation fixed quotation.
If you just require an engineer to repair a leak or service your
boiler, then we are here to help.
Please feel free to contact us for some informal advise or to book
an appointment.


Current Building Regulations
Compliant